eCommerce development has come a long way today since the early beginnings of platforms such as Amazon. eCommerce has been witnessing year-on-year growth at a pace 3 times higher than the physical retail space. For aspiring entrepreneurs and businessmen already having established their brick-and-mortar retail presence, eCommerce development is a new realm to explore.
However, eCommerce development isn't just limited to specialized businesses today. Even large enterprises with operations not even remotely related to eCommerce are now exploring this domain; thanks to the desire for more eCommerce services by customers, and the readily available systems for its setup.
But how will you approach eCommerce development services for your business plan? What resources and platforms would you put into action for your eCommerce portal? To make the task a tad bit easier, we have already selected the best eCommerce platforms you can leverage to implement your business idea into an eCommerce store.
---
Video: Top eCommerce Platforms for your Business
No need to read long posts listing myriad platforms for eCommerce! Here's a quick rundown of the best of them for each type of business.
---
Shopify for Small-scale businesses
Shopify is undoubtedly the easiest to set-up among all the top eCommerce platforms available today. As of the second quarter of 2018, the platform has already accumulated over a Billion orders. What makes it best for aspiring eCommerce entrepreneurs is an easy development process and quick scalability. The platform includes ready-to-use templates for easily customizing your eCommerce website.
If you want to add new features to the store, you can add apps and third-party extensions to the platform to manage the store more efficiently. But you may be wondering that as a small business, you probably would need experts to understand analytics and other types of relevant information involving the game of numbers. So how does Shopify help you deal with analytics?
For starters, the integration of apps such as Conversific can relieve you from the trouble of understanding the metrics of analytical dashboards. These apps analyze data, then calculate and present meaningful information for owners to understand and optimize their eCommerce website.
However, the ace in the hole for the platform is Shopify Lite. This lightweight version of the platform provides all tools necessary for eCommerce development at costs as low as $9 per month! 
---
BigCommerce for businesses seeking growth and expansion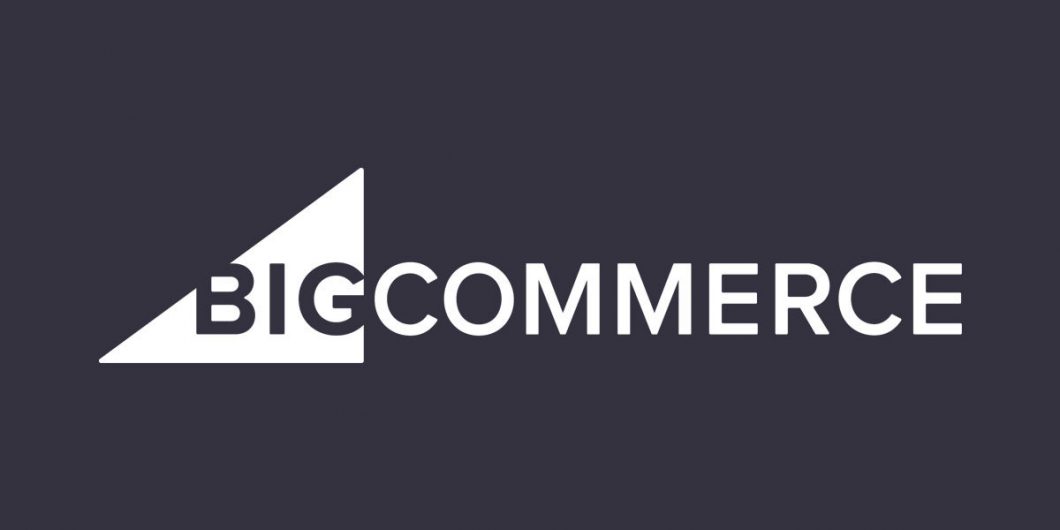 BigCommerce is another eCommerce platform similar in function to Shopify in many ways, but more suited to business seeking businesses expansion rather than those just getting started with an eCommerce business. The best thing about BigCommerce is the way it can be set up easily without the need to be an expert in coding.
The BigCommerce platform provides a 24/7 email and chat-support to solve any major issues faced by store owners. While initially, the platform lacked the support for free themes and a diverse range of apps, the community has been rapidly expanding since the past two years, which has completely negated this drawback.
A potential USP of BigCommerce for small businesses is the no-nonsense approach in the platform interface. It eliminates all unnecessary extensions and most of what you'll find would be useful additions to the overall eCommerce experience.
Another benefit of BigCommerce is its offer of unlimited bandwidth for eCommerce websites, which allows more customers to access your website at any given time. Major companies such as Toyota have leveraged BigCommerce to develop an eCommerce portal to help customers purchase accessories and fittings in a convenient manner. 
---
Magento for large and well-established enterprises
Magento is the holy grail in eCommerce development. If your business has enough funds to pump in investments for the most sophisticated eCommerce platform, Magento is the way to go. However, Magento takes itself away from the friendly platform environment of the other two platforms on the list. So development on this platform would definitely require the support of an eCommerce development company. As a successful entrepreneur willing to take your business into the realm of eCommerce, you'd have to hire Magento developers to use the platform to its fullest extent.
Magento offers so many possibilities in terms of scalability and flexibility that any business using it won't find itself turning back for another eCommerce platform. Magento also offers a community edition of the platform which is free and can be used by medium and small business specifically requiring Magento for eCommerce development.
The open-source platform has also been recently acquired by Adobe, which takes its potential to a much greater level. With the access to Adobe's expertise in Machine Learning and AI, Magento has an even higher scope for progress. 
---
Also read: Hyperlocal Grocery Shopping Platform Developed With Magento
---
Takeaway
Shopify, BigCommerce, and Magento are our top choices for the best eCommerce platforms to be used for your business idea in 2018. There are so many eCommerce platforms available in the market, including PrestaShop, WooCommerce among many others which are equally good as the three platforms mentioned here in many aspects. However, the three selected platforms have unique options, features, and customization which make it perfect for the specific scale of businesses as mentioned above.
It is likely that your business plan/idea will measure at one point between these three in the scale of measurement of the eCommerce website size. Now that you know the best eCommerce platforms for your business, the next stage in the plan of action should be to choose the best ecommerce development company to get started on with your eCommerce website development.
PixelCrayons, with its 14 years of expertise and an average eCommerce developer experience of 5+ years offers industry-leading services for all types of business, from startups to SMEs and large enterprises. So wherever your idea may be, we're ready to listen and ready to serve your interests.
Contact PixelCrayons today to get up to 60% off on development costs and become a part of our 11,000+ family of customers. Want more? We additionally offer a 100% money-back guarantee if you're not satisfied with the completed website project without any questions.